FUE method is applied to regain the lost hair. Hair transplantation is performed more easily with the FUE technique. FUE hair transplantation process provides great benefits for the comfort of the person and for a more successful outcome of the procedure. FUE hair transplantation is done with the help of micro motors. In this way, a significant time saving is achieved during the operation process. Hair follicles taken from the donor area are planted one by one in the area to be treated. The difference with the FUT technique is the way the roots are taken. The FUE method, also known as the FUE technique, provides great comfort and benefit. At the end of the operation, people are discharged immediately. In addition, they can continue their social lives immediately.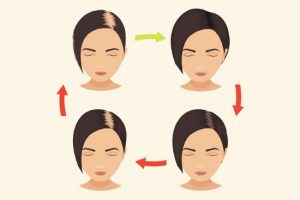 FUE Method: After Hair Transplant
After the operational FUE hair transplant procedure, the person can immediately return to his social life. The person does not have to be hospitalized. After the operation, the area where the hair follicles are taken is covered with a bandage. In this way, possible negative effects that may come from outside are also prevented.
Home care after hair transplantation
The person should not go out without protecting his head from the sun after hair transplantation. Unless necessary, they should not attempt any heavy work and should not do heavy sports. The person can do things that are not physically tiring. It's like working on the computer…
First wash of hair after the operation
The first wash after hair transplantation with the Fue method is recommended in the hospital setting. However, the person can do this at home according to the information given to him after the operation. Washing is done after 72 hours after hair transplantation. During washing, the area where the hair is transplanted is first softened. Lotions should be applied with small touches. It should also be kept for 20 to 45 minutes. The purpose of this procedure is to soften the dried and formed crusts in the area where hair transplantation is performed and in the donor area.
It is very important that the nails do not come into contact with the roots that are placed. After softening, the operation area is rinsed with the help of warm water. Hair is dried with small touches with a towel. It should never be done by rubbing it into the scalp. After a maximum of two weeks, there is no crust or residue on the skin. After the spilled shells, there are no traces left in the treated areas. Washing can be done frequently after the first week and does not cause a problem.