With its widespread use among the people, there is no discrimination between men and women in order to eliminate the "baldness" problem. Everyone has these kinds of problems. It is necessary to be at least 18 years old for hair transplantation. It is also important that there are no health problems contrary to the intervention. If these conditions are present in the patient, there is no factor preventing the surgery. There is no problem for these people to have a hair transplant.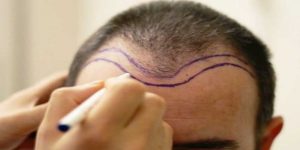 What happens before and after hair transplantation?
As a result of some preliminary studies, the analysis of hair follicle samples taken from the person, especially if there is enough hair in the back of the head, one or both of the fut or fue methods can be used. It is sometimes seen that there is not enough hair on the nape. In these cases, analyzes are performed on the arm, shoulder, chest and leg regions. If the analyzes are positive, a decision is made about how much can be planted. In addition, with the development of technology, everyone can consider this process in order to achieve the ideal appearance. In other words, hair transplantation methods continue to be used with modern tools and methods. Hair loss is the usual string of consequences that will continue throughout one's life and will eventually lead to some sad looks. However, if you follow the rules to be followed during and after the medical interventions and the surgery to be performed by the specialists, you can achieve results as if you had the least damage and the most efficient hair transplant.
Why should hair transplantation be done?
Weak, dull and thin hair strands can turn into a more fragile and thin structure for different reasons. External factors ensure that our organs cannot perform their functions adequately. In addition, unhealthy and malnutrition are among the factors of the problem. Also, the frequency of blow-drying, the use of fine combs, and cosmetic products also cause hair loss. Various hair stylers cause more hair loss. In our opinion, treatment should consist of 2 stages. Functional functioning of the organs that will nourish the hair and keep it alive, that is, reducing the acceleration of hair loss. The second stage is the completion of regional hair loss and hair transplantation. In this way, the existing hair must be protected. Sufficient attention should be given. Moreover, interventions are made in areas where you do not like your physical appearance.
Get Beauty has suggestions!
We have suggestions for patients who are considering a hair transplant so that they can get both a price and a good treatment service. Call us now!